Reading
Our Vision:

At Charlton Kings Infants' School we believe reading is a vital skill that underpins all aspects of learning and development. Reading is prioritised and therefore a core thread of our school curriculum. We want to inspire pupils to develop a love of reading and to become lifelong learners who confidently access all learning opportunities through their secure knowledge of reading.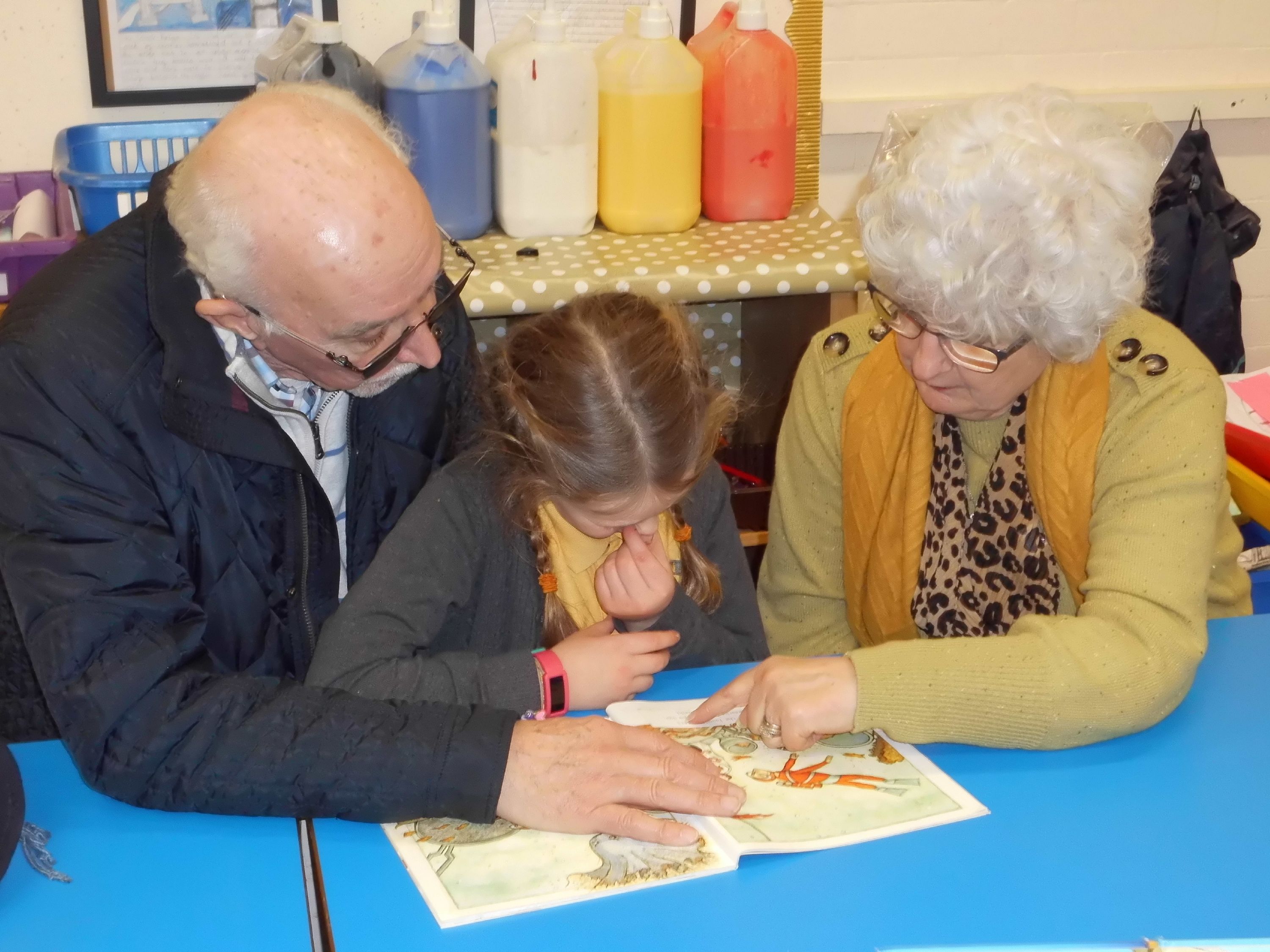 Love of Reading
Reading is embedded across the school curriculum and daily provision. All staff regularly share their enthusiasm and love of reading during daily practice; including, adult led reading opportunities (such as daily story, non-fiction or poetry time at the end of the day , guided reading comprehension opportunities lessons in Key Stage One and through linking reading to information gathering and research throughout the curriculum. Children are actively engaged as readers within a rich continuous provision. This provision that promotes a purpose for reading alongside the effective use of space and high quality texts to inspire and promote a love of reading for all. In addition, reading is central to our themed events and weeks, such as World Book Day, reading trails, book clubs, Science week etc.
Developing reading experts
At CKIS we recognise that word recognition strands (formed through developing phonological awareness, decoding skills and sight recognition of familiar words) work together as our young readers become accurate, fluent and increasingly automatic with repetition and practice. We also recognise that the comprehension strands (background knowledge, vocabulary, language structures, verbal reasoning and literacy knowledge) reinforce one another and weave together with the word-recognition strands to enable a skilled reader. We recognise that learning to read requires both instruction and practice over time.
EYFS
High quality oracy and reading opportunities are provided every day in our EYFS provision by sharing songs, stories, non-fiction and rhymes. Adults prioritise opportunities for children to explore and develop their vocabulary related to both every day and new experiences/opportunities. We pay particular attention to ensuring that children acquire specific and technical vocabulary needed to support their thinking and understanding as communicators, readers and writers of the future. Children are provided with regular opportunities to learn key narratives orally and adults ensure that children are encouraged to listen to, respond and ask questions in order to clarify their thinking and learning.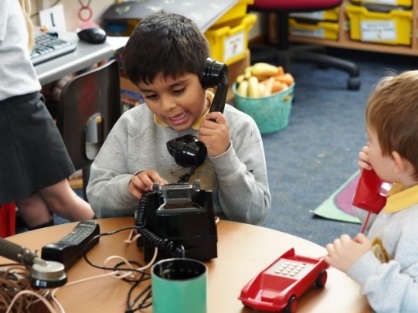 Children explore familiar and unfamiliar texts, join in with repeated refrains, listen with increasing attention and recall and respond with relevant comments, questions or actions. Teachers foster opportunities to talk about and re-enact stories or follow children's interests through fiction and non-fiction books. High quality texts are used to inspire children and questions are well planned to ensure key strands of reading comprehension (Vocabulary, Infer, Predict, Explain, Retrieve, Sequence - VIPERS) are explored. Upon sharing a text, time is allowed to discuss, explore and predict. When reading simple sentences independently children demonstrate their understanding by talking to others about what they have read.
High quality texts and reading materials are a key part of the EYFS environment. Practitioners share stories and texts with children as part of their child initiated play; they listen to stories on the listening centre and they use role-play to retell familiar tales.
In Kindergarten, visitors are welcomed to read to children, ensuring children see a range of role models engaging with reading. Children are also encouraged to develop their own opinions about the books that they read and are actively encouraged to select from the 'book share' box to take a text home and share it with others. These include a range of picture books to support children's developing vocabulary and story language.