Eco-Committee
CKIS are proud to be an Eco School!
We achieved our first Green Flag in March 2008 and are very proud of our environment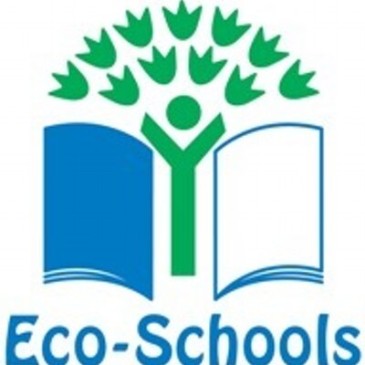 ally friendly and sustainable school. However, we are always striving to look at ways to make our school community even more environmentally friendly.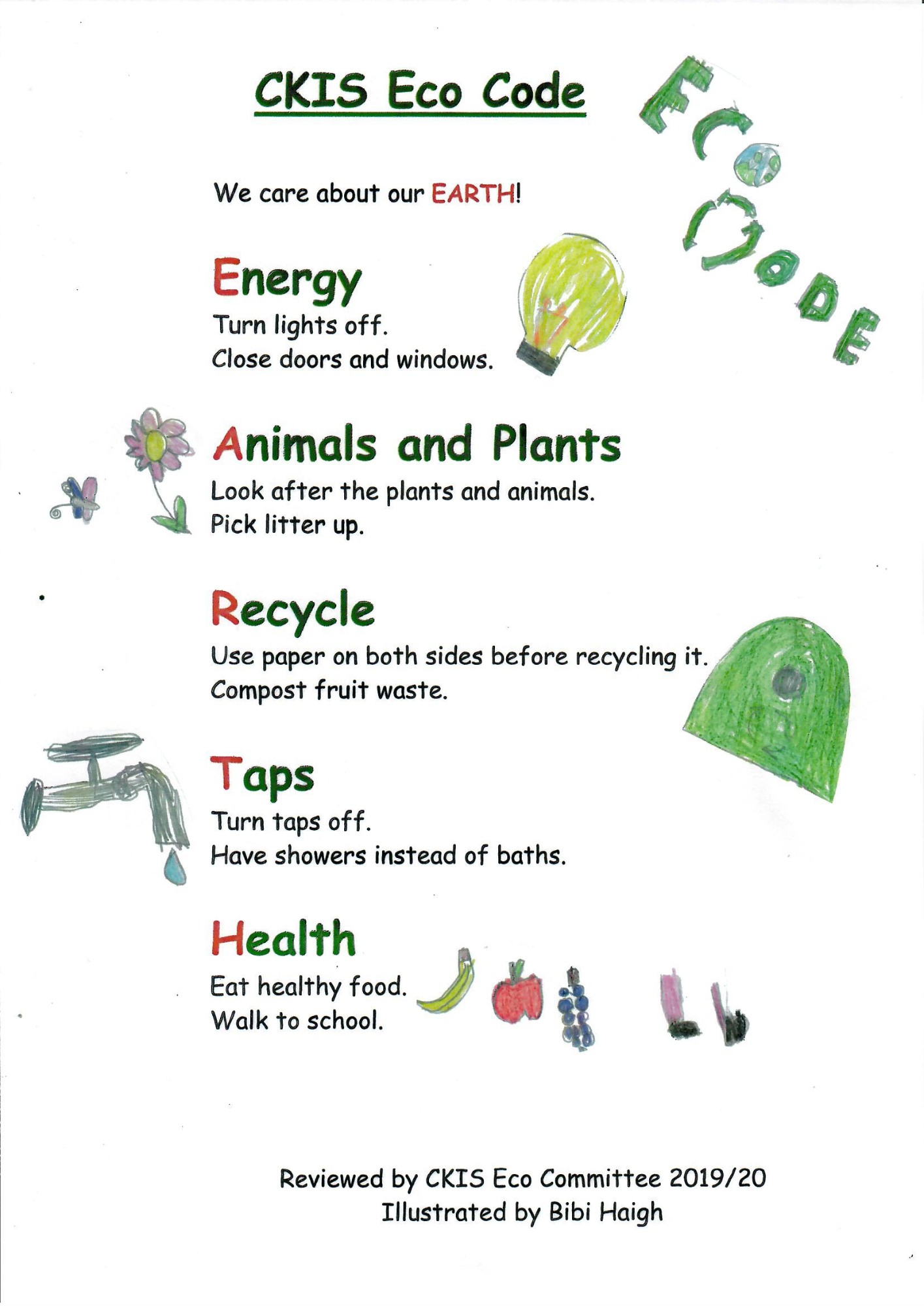 We participate in the Eco Schools programme which provides ideal means for fostering environmental awareness in the entire school in a way that links to many curriculum subjects. The primary aim of the Eco-Schools programme is to educate and empower young people to make positive decisions and become change makers for an environmentally sustainable world.
We enjoy working on the ten Eco Schools topics; Biodiversity, Climate Change, Energy, Global Perspectives, Healthy Living, Litter, Waste, Water, Transport and Outdoor Learning. Each year we choose 5 focus topics, identified by undertaking an Environmental Review and create an Action Plan to show how we will develop our selected areas within school.
Keep an eye on this page to find out what we have chosen this year!
Meet the members of our eco-committee for this year.
Pictures of our eco-committee will be here soon.
| | | |
| --- | --- | --- |
| Violet | Ben Mason | Caitlin McGee |
| Indigo | Ava Hartland | Alfred Brown |
| Magenta | William Maguire | Izzy Glassock |
| Orange | Evie Oram | Ralph Claridge |
| Green | Grace Shelfer | Eli Parsons |
| Purple | Jack Seddon | Isabella Hargreaves |
| Red | Frank Sutherland | Bea Bennett |
| Blue | Anna Hayward | Oliver Greig-Smith |
| Yellow | Barney Haigh | Zoe Underhill |
Latest news .....
Our focus topics in our Action Plan this year will be:-
Energy
Litter
Transport
Waste
Water
The Eco Committee/Warriors will be organise the following activities: -
Switch Off Fortnight
Eco Bring and Buy Book Sale
Litter Picking
They will continue to take part in the weekly 'eco responsibilities' of the golden boot count, light patrol and recycling.
---
'Switch Off Fortnight'
'Switch Off Fortnight' will be coming soon.
Our Eco committee/warriors will be monitoring the use of electricity in the school during the fortnight. They will be designing posters to help promote the campaign.
More information on this event can be found at switch off fortnight website.