NEW Easter Holiday Camp for 3-7 year olds at CKIS!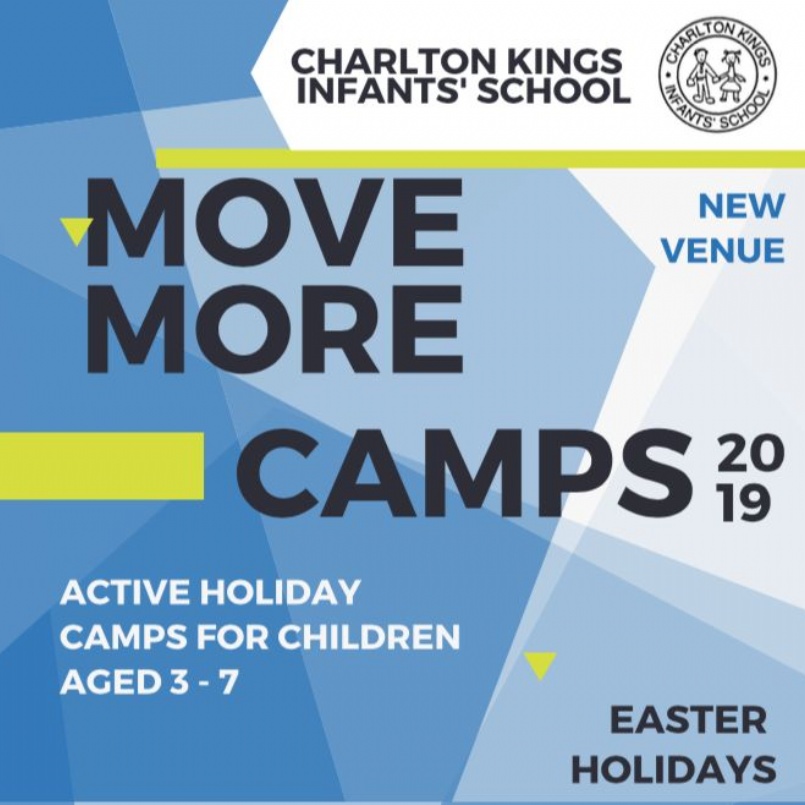 Please find below a flier from Move More regarding the new holiday camp being run at Charlton Kings Infants' School over the school holidays for 3 to 7 year olds.
The new Move More website (address is on the flier) is due to be launched by the 22nd February and this is where & when you will be able to book for the Easter holiday camp. Move More will be sending more information nearer the time letting you know when the booking site is open.