Year 2 
Year 2 Curriculum Letter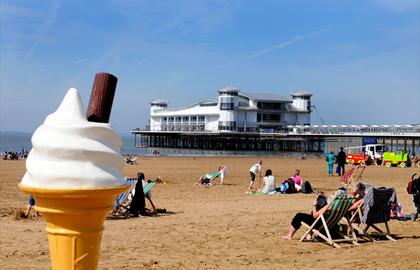 Dear Parents,
The main topic for the summer term is 'Seaside', as part of our overall topic 'Land and Sea'. We started this by looking into the forest last term. The geography and history curriculum will be covered through this topic. We will be discussing what children have experienced during seaside holidays and talking about places they have visited. We shall also be looking at seaside holidays now and in the past. As part of this topic, we shall also be visiting Weston-Super-Mare on Friday 6th July and a letter regarding this will be with you shortly.
English
Over the next term we will be studying various aspects of writing through the topic of seaside holidays. We will be writing an explanation and getting ready for year 3 by working on our punctuation and sentence structure.
As writers we will also be completing a project based on the seaside to complement our work in geography and history. We shall also be studying and writing silly poetry!
This term the children will take part in daily spelling practice appropriate to their understanding. Reading is also taught during guided comprehension sessions.
Within these contexts the children will have the opportunity to:
read aloud with intonation and expression appropriate to the grammar and punctuation of a sentence;
secure their understanding and use of simple sentences in their own writing;
present dialogue using speech bubbles in pictures and speech marks in writing;
write rhyming poems using existing structures;
research and compose their own information text based on 'Seaside Holidays'
Mathematics
As mathematicians this term we will be sharpening our skills ready for year 3. We will have daily fluency work to improve our knowledge of the time tables and number facts. Thank you for supporting your child in the completion of their weekly maths homework. If you have any questions about the maths homework please contact the class teacher as early as possible. Let your class teacher know if you would like work for the holidays. The children will have access to the 'Mathletics' online resource until they start Y3.
Science
As scientists we will be exploring different habitats. We will investigate how most living things live in habitats to which they are suited and describe how different habitats provide for the basic needs of different kinds of animals and plants. Children will use observations, gather and record data to suggest answers to their questions.
PE
As athletes we will be working on track and field activities this term.. The dance the children create is based on a 'The Seaside' theme. The children will explore and use ball skills, play simple games and apply rules in their games sessions. Children also take part in creative afternoons and therefore need their P.E kit in school everyday. This should consist of a t-shirt, a pair of shorts and plimsolls. Earrings cannot be worn during P.E and children with long hair will need to have it tied up. Ks1 sports day will take place (weather permitting!) on the 12th July. More details to follow.
Art
As artists this term will be looking at the work of 'Kurt Jackson' .We will explore creating washes and using paint in expressive ways! Therefore, all children should have a named old shirt in school every day to wear during messy art activities.
Music
As musicians this term we shall be exploring timbre, tempo and dynamics and exploring sounds. Children will continue to learn songs during worship.
Computing
As computing experts this term we are photographers and we will be visiting the junior school to take photos as part of our transition work.
RE and PSHE
We will be learning about what makes some places special or sacred to believers. Children will find out how places of worship connect with Christian, Muslim and Jewish beliefs.
In PSHE, we will be learning about 'Change' focussing on changes that take place in preparation for our move to the junior school.
Home Reading and Reading Diaries
We would like to take this opportunity to thank you for your support in completing the reading diary with your child. Please remember to write a comment every week. We can really see the results of this effort in your child's written work in school. Please let us know how your child is enjoying the new 'Bug Club' reading resource.
Attendance
If your child is physically sick please remember they should not return to school within 48 hours. Holidays are best taken out of term time to ensure your child does not miss out on school life.
Clubs
The last week of clubs this year is the week beginning 2nd July. Please ensure teachers are informed if your child will not be attending a club.
Offers of help
Many offers of help have been gratefully received over the year. If you are interested or have recently become available please let your class teacher know what day/hours you would like to offer. Thank you to those parents who already offer help around the school. You make a valuable contribution to our school and it is always appreciated.
Progress Reports
We look forward to sharing your child's development with you when their written reports are issued in July. Until then, if you ever have any queries or anxieties regarding any aspect of your child's school life please see us as soon as they arise so that we can find solutions together.
Neil Owens (Head of KS1)
Eleanor Hunt Rebecca Koller Jane Morgan
Dates for you diary:
| | |
| --- | --- |
| Wednesday 6th June – | Cake sale |
| | Concert for violin and cello parents at 2pm |
| Thursday 7th June | Y2 visit Balcarras for science morning |
| June 11th – 15th | One World Week – Year 2 will focus on Africa |
| Tuesday 19th June | Art swap afternoon with CKJS Y3 |
| Tuesday 26th June | Art swap afternoon with CKJS Y3 |
| Friday 29th June | Non uniform day – Bring a bottle for the fete. |
| Wednesday 4th July | Visit new classes at CKJS (AM) |
| Thursday 5th July | Reports out to parents |
| Friday 6th July | Y2 to Weston-Super-Mare – More details to follow |
| Saturday 7th July | Summer fete |
| Friday 13th July | KS1 sports day |
| Friday 20th July | Year 2 leavers show 9.10 – 10 |