Library Zone
---
​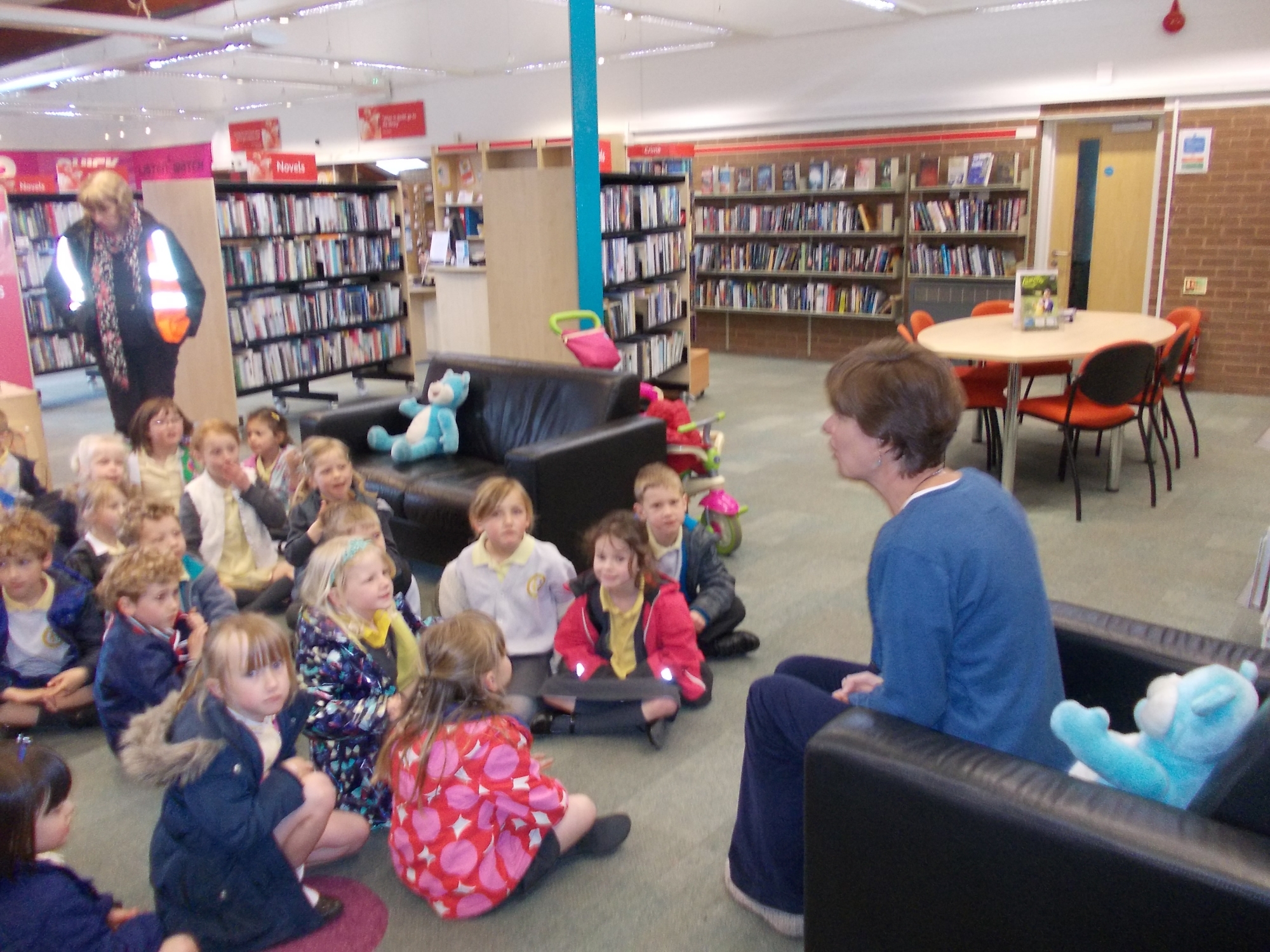 Welcome to the Library Page
Our school library is bright and colourful and full of exciting books to read. We have lots of fiction and non-fiction books. Which is your favourite kind of book? Who is your favourite author?
Each term we visit the library with our class for a library lesson. We find out where different subjects are kept in the book boxes.
We also visit Charlton Kings library with our class. Do you like to borrow books from the library
Reading is fun!
In Year 2 you can join Bookworms and help Mrs. Ballard with the library. Bookworms are currently reading to the Reception children during guided reading time. Thank you to the Year 2 children who signed up this year!
We are working together to keep our library a pleasant place in which to learn.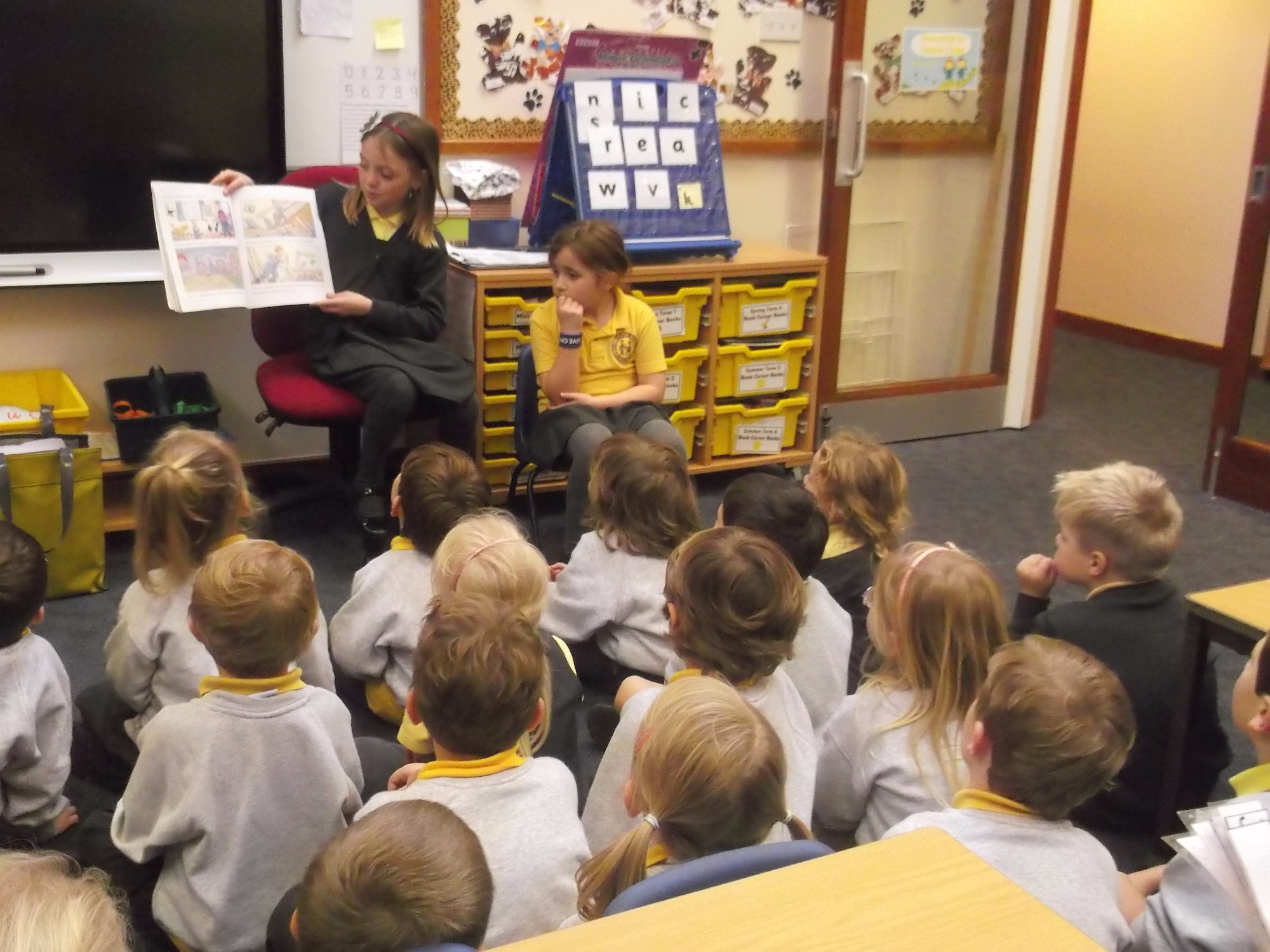 The Reception children were delighted to listen to stores read to them by the Year 2 children in Bookworms club.