Eco School
The Eco Committee
Autumn 2017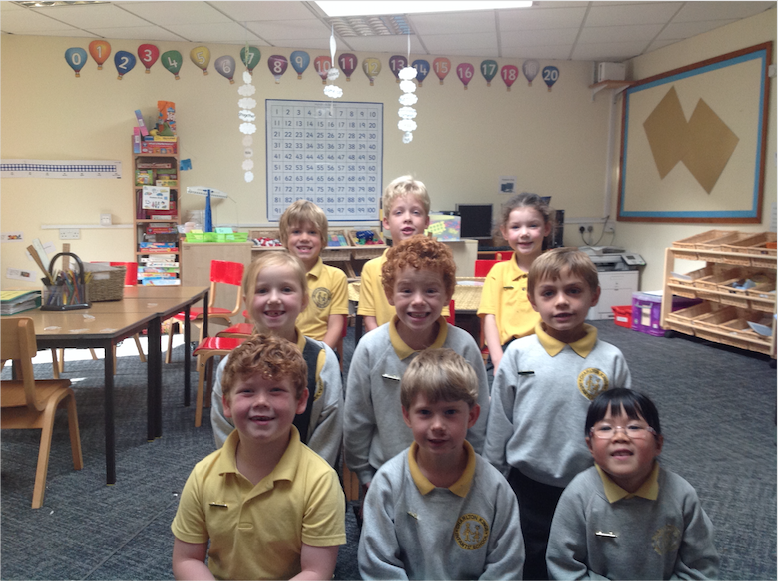 Indigo Class
Logan Fincham
Abigail Lythgoe
Luke Bagley
Magenta Class
Annika Riley
Tobias Vacher
Christopher Pons
Violet Class
George Brown
Bluebelle Lee
Michael Shorey
Adult Members:
Mrs Fox
(Coordinator)
Mr Jeffree
(Caretaker)
Mrs Bagley
(Governor)
---
Our new committee are very excited about all their new roles and are looking forward to some exciting new projects.
Eco Quiz
Why not test your knowledge and take part in an eco quiz? Just click on the link below. Test your family and friends.
What new facts did you find out?
Why not create a waste or energy saving pledge with your family at home? It could be sharing bath water or turning the television off at the plug instead of leaving it on standby.
Could you bring the pledge in to share with your class?
Print off a 'waste pledge form' at the bottom of this page.
Cheltenham in Bloom
We were awarded GOLD in the Cheltenham in Bloom competition 2015!
IT Schools Africa
Following our donation of IT equipment to IT Schools Africa we have received the following information:
'Thanks to your kind donations to IT Schools Africa, your IT equipment is transforming education and we thought you would be interested to know that it is being put to great use at:
Chiradzulu Secondary School, Chiradzulu, Malawi
Kasela Primary School, Chama, Zambia
Mkushi Hillside Primary School, Mkushi, Zambia
Nyamponde Primary School, Petauke, Zambia
Puteya Secondary School, Machinga, Malawi
Chilenge South Basic School, Lusak
Thank you so much.