Celebrating Success
We believe in taking every opportunity to celebrate the many successes and achievements of our pupils. We recognise that all young people have talents which need to be recognised and developed during their time with us.
We believe it is confidence building to celebrate success and we praise children for:
- trying hard in lessons;
- attending regularly;
- sporting achievements in and out of school;
- extra effort in raising money for a charity;
- a simple act of kindness.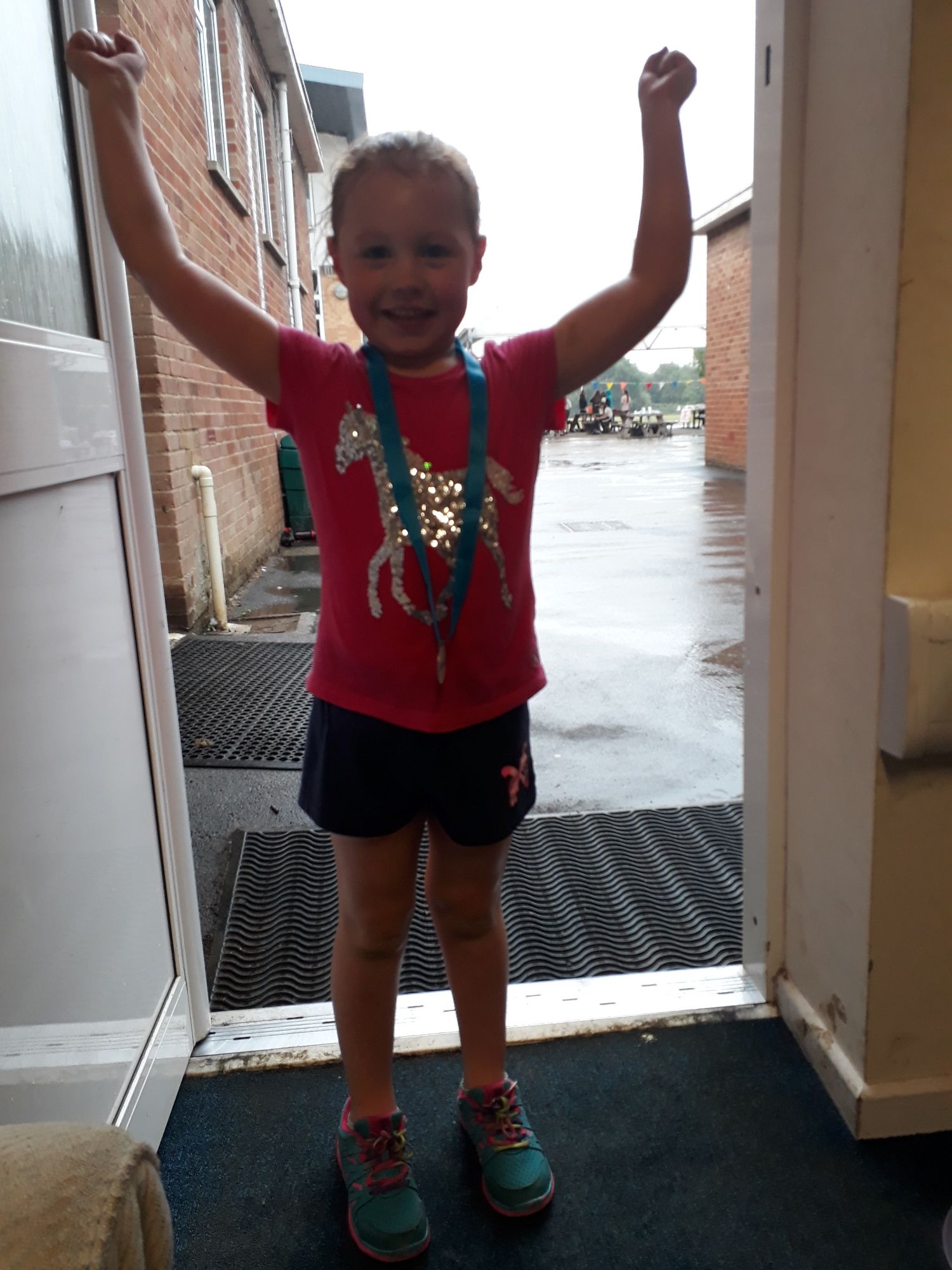 Well done Lucy for taking part in the Race for Life - she did really well and ran a whole mile without stopping in the pouring rain!!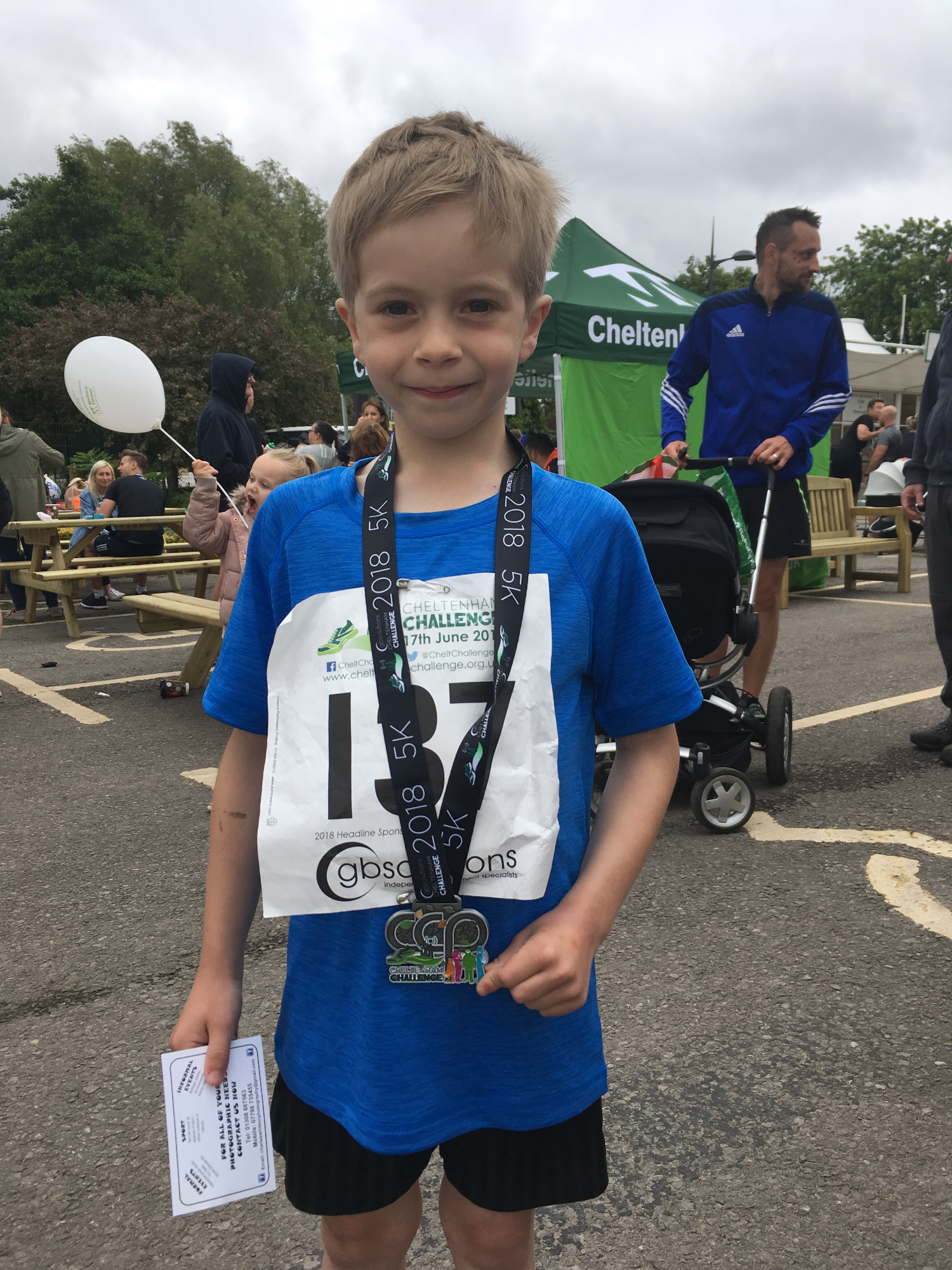 Well done Noah for completing the 5K Cheltenham Challenge!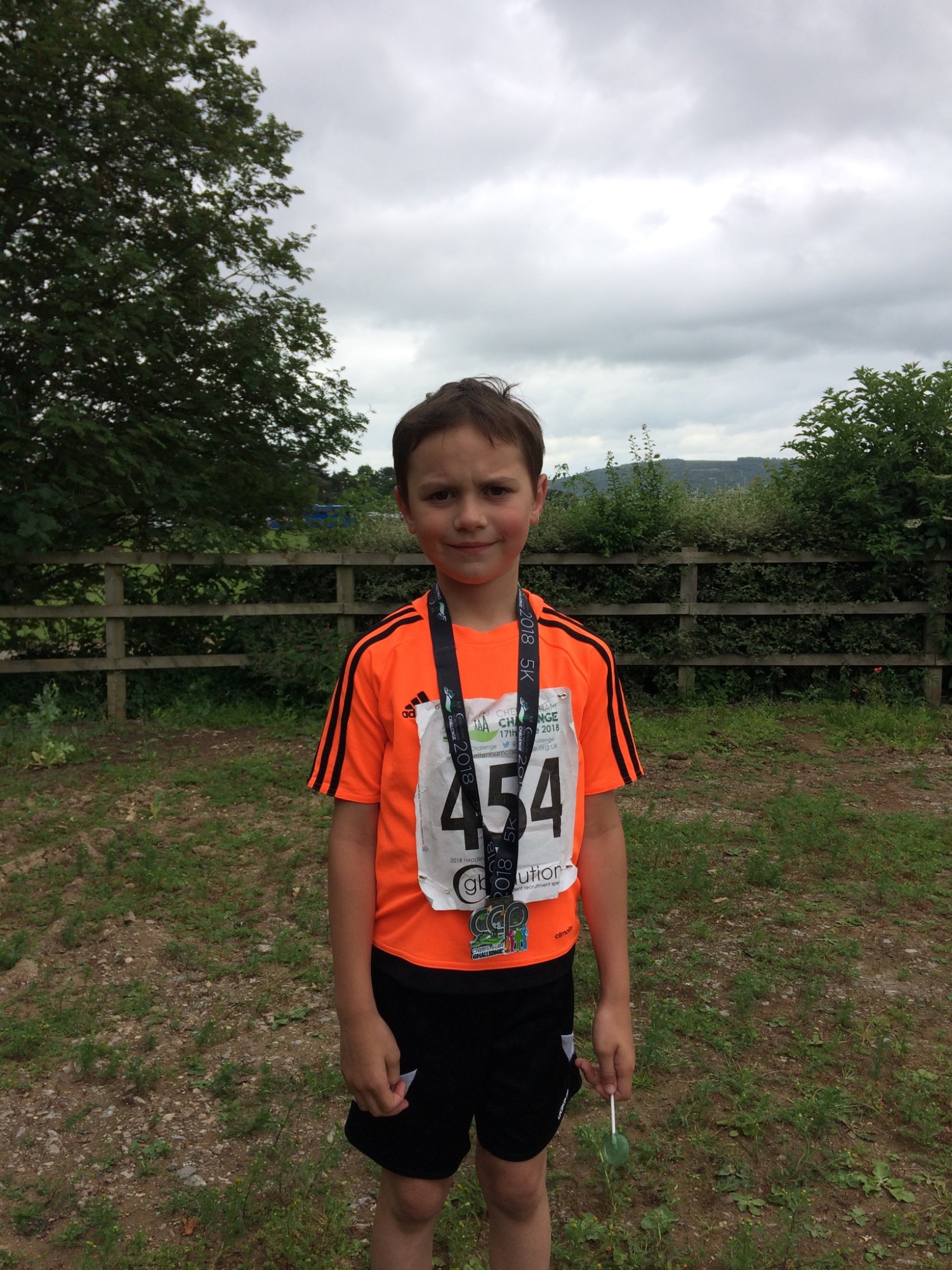 Well done Joshua - he completed the Cheltenham Challenge 5km in 33.6 minutes and came 74th out of 325!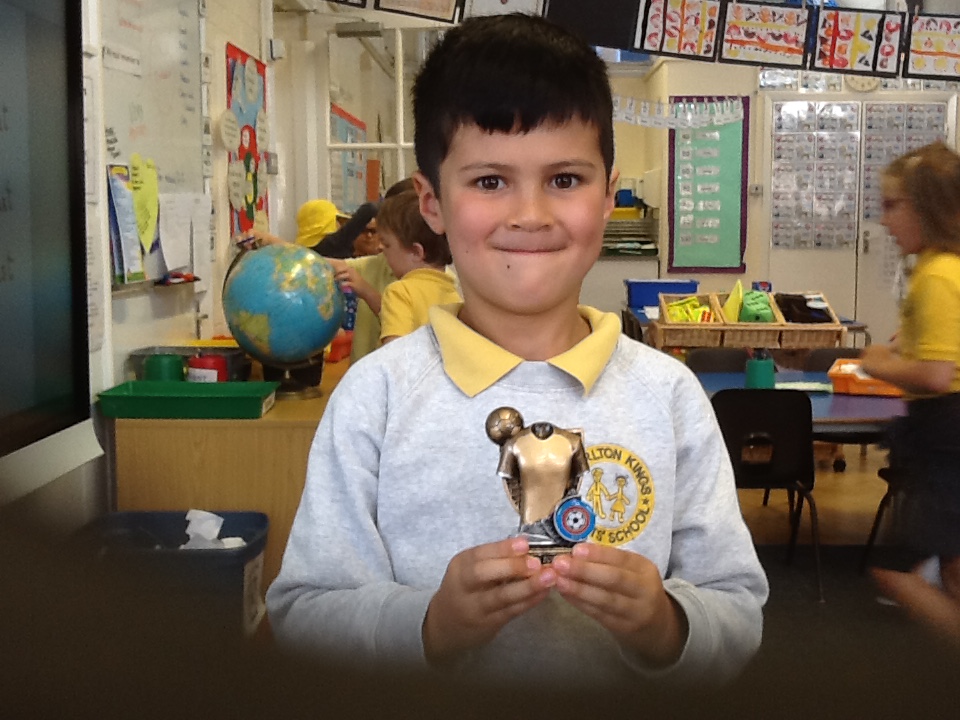 Well done Alex - we are so proud of you for achieving your football team's trophy for the best attitude towards football.

James and Charlie Clacker ran the 5km at the "Cheltenham Challenge" event. James finished in 32:49! Also running were Joshua, Noah, Bertie, Oscar and Tom Glendon. James raised £158 for the WWF.
Dora recently passed her Preliminary Violin exam with Honours and played a solo performance of 'Strong Iguanodon' during the school assembly today.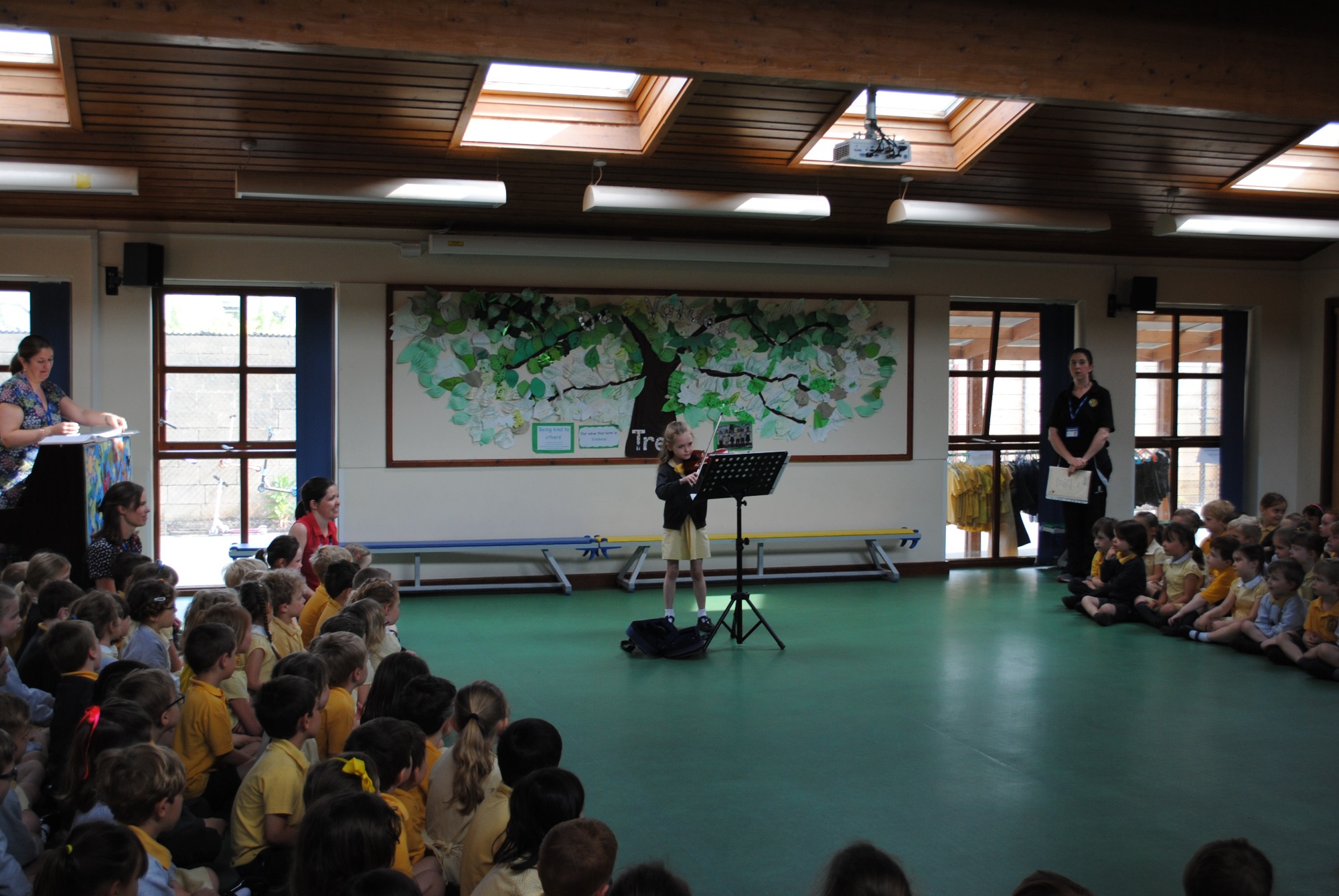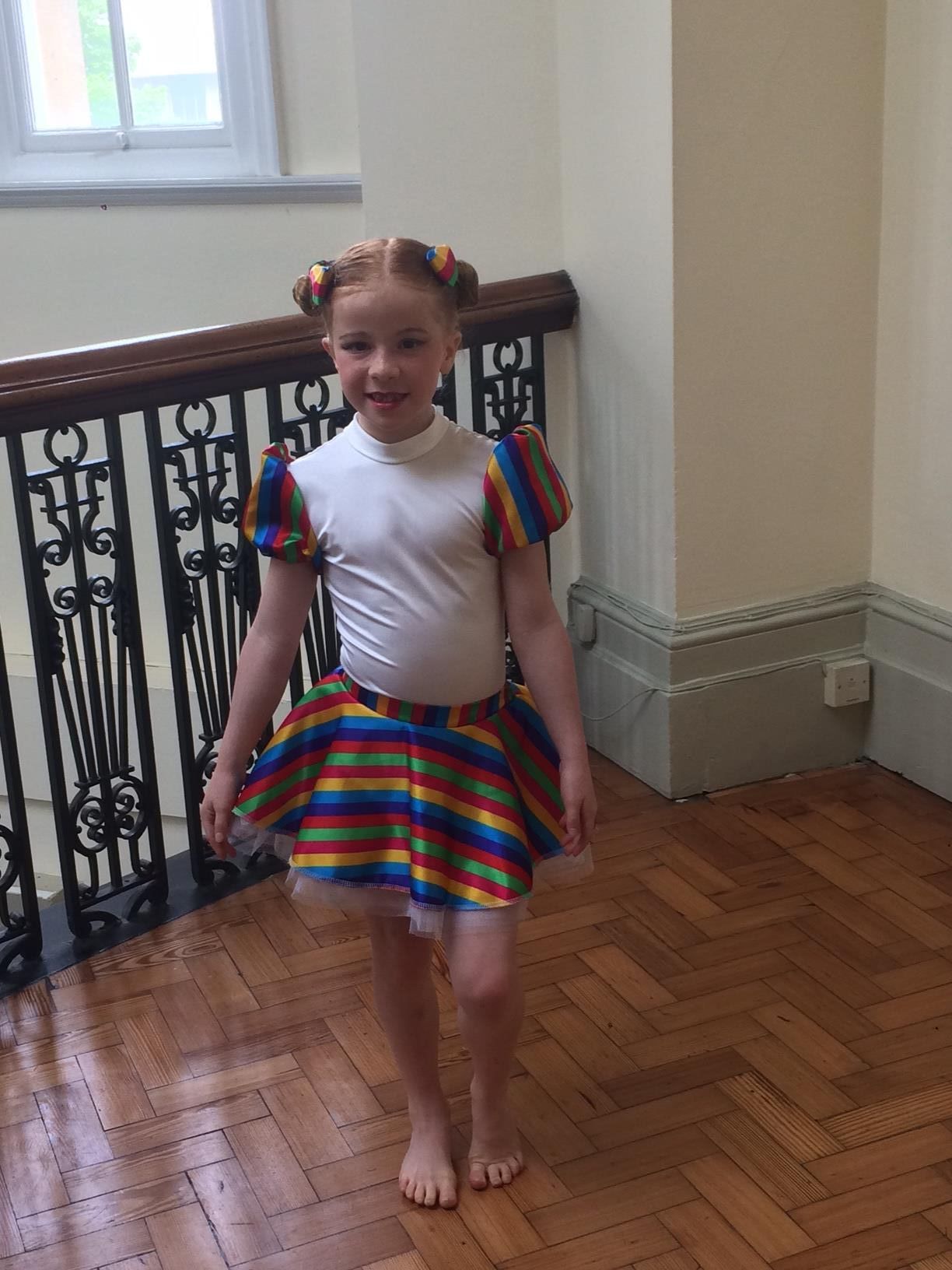 Delilah performed her modern dance solo beautifully at the Cheltenham Festival of Performing Arts!.
Manni won silver for a Ballet solo at the Cheltenham Festival of Performing Arts! He was very proud to represent Janet Marshall School of Dance.
.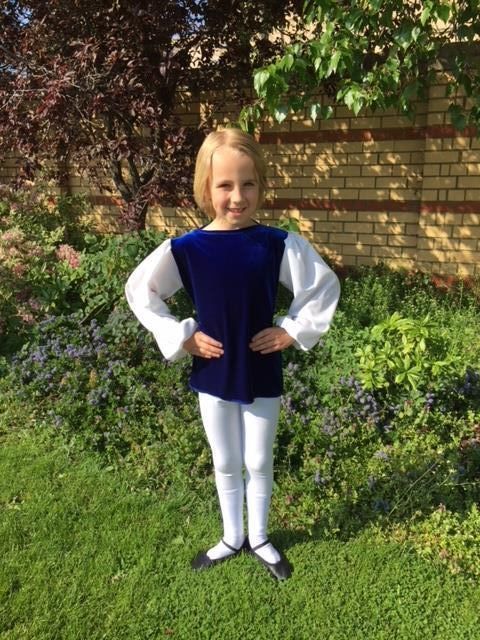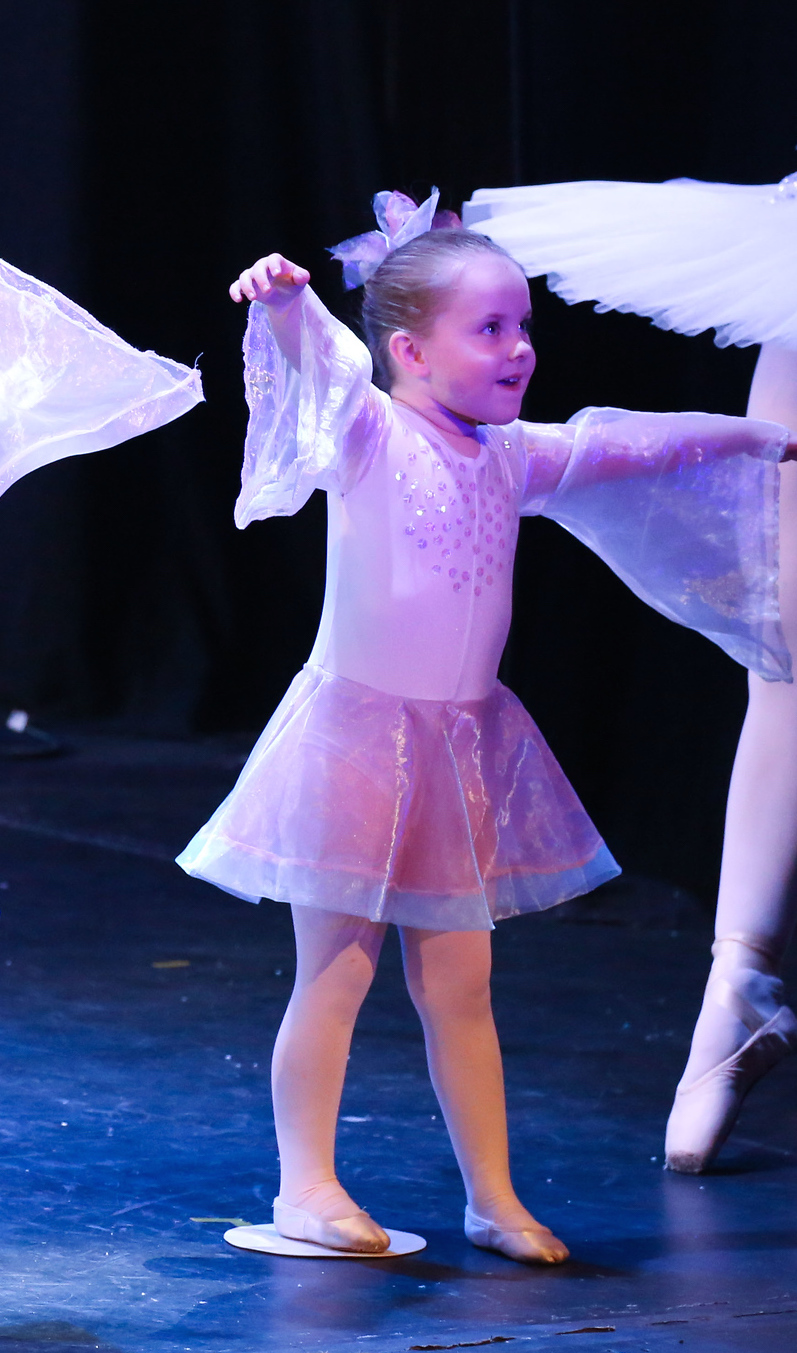 Saskia from Blue Class bravely performed in a ballet production of ''The Lion, the Witch and the Wardrobe''. Her first live performance was in front of an audience of well over 100 people! Well done Saskia!
---
Frank Crocker has once again been helping The Cheltenham Animal Shelter - this time with their special Christmas 'Tins, Treats and Toys' appeal, collecting for animals at the shelter. Well done Frank!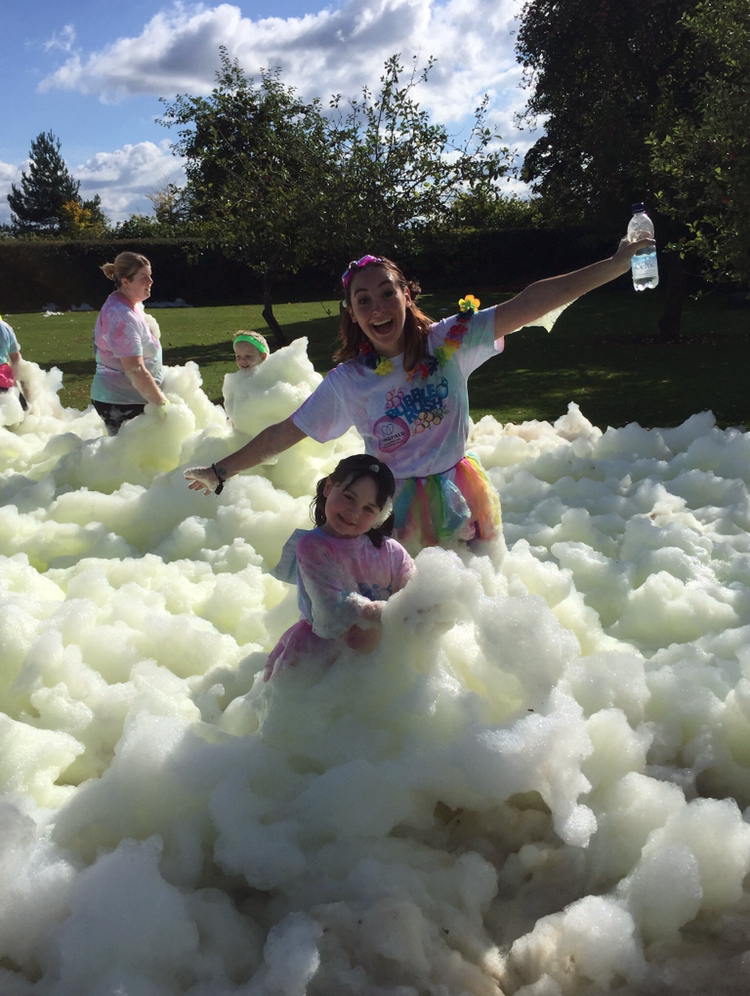 Archie in Purple class has been awarded a trophy for the commitment he has shown completing his first term with Tag Trojans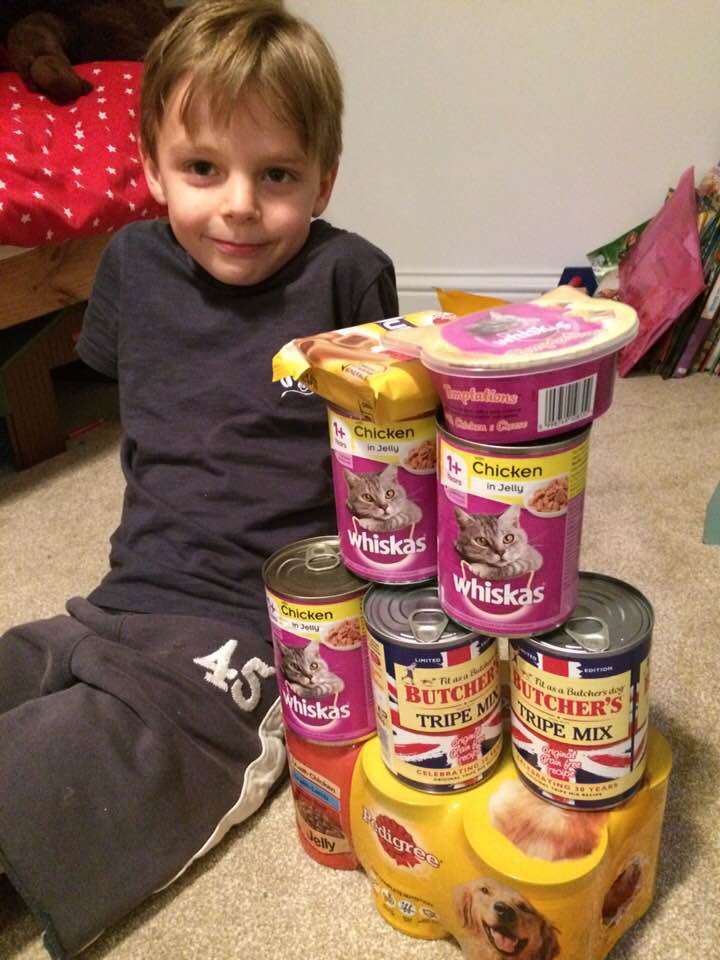 Isla Chapman in Red Class has completed a 5k Bubble Rush run and raised £300 for The Longhope Hospice. She ran it in an impressive 38mins - what a lot of fun!!!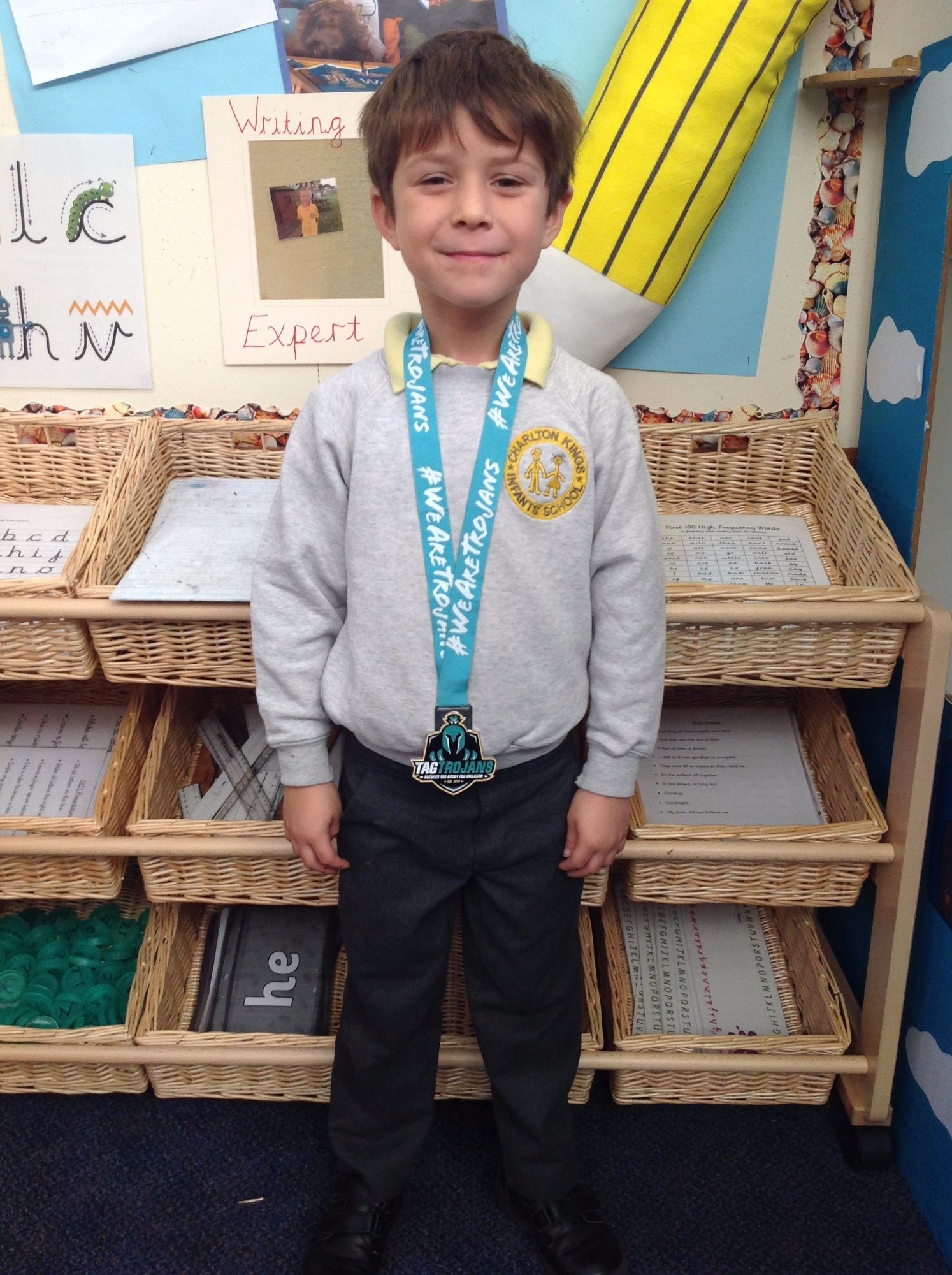 Frank Crocker in Y2 has been super busy again raising money for Cheltenham Animal Shelter - he ran 5K and raised £300!! Already this year he has climbed a mountain and sold Lego cards to raise money.
As well as features in the local press he has also been interviewed by RUNNER's WORLD magazine - take a look at the article:
https://www.runnersworld.com/general-interest/6-year-old-runs-first-5k-because-he-really-loves-animals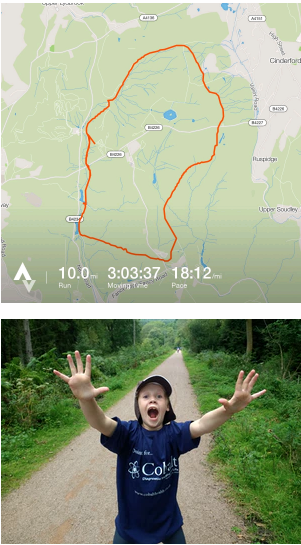 Paul Manual in Y2 has been a regular helper at his Church for the last 2 years.
Every Sunday after Church finishes, Paul helps to pack away the drum kit.
We are proud of your dedication Paul!
Elliot in Purple class loves ballet- well done Elliot - what a star!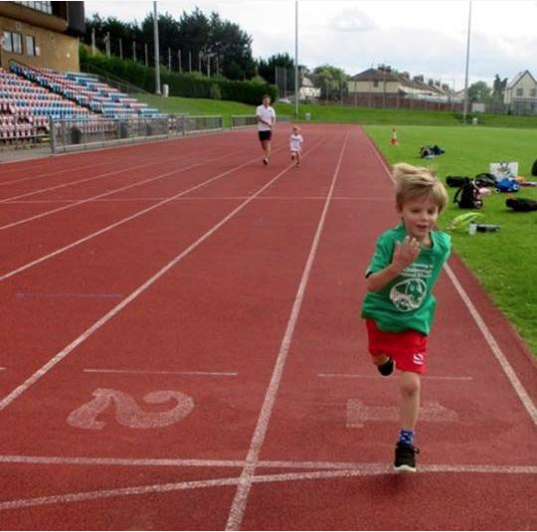 Kira Wray in Y2 has completed a 10-mile walk through the Forest of Dean and has raised £150 so far for Cheltenham Cobalt Unit.
You can read more about Kira's walk on the following websites:
https://www.cobalthealth.co.uk/little-girls-sponsored-walk-cobalt/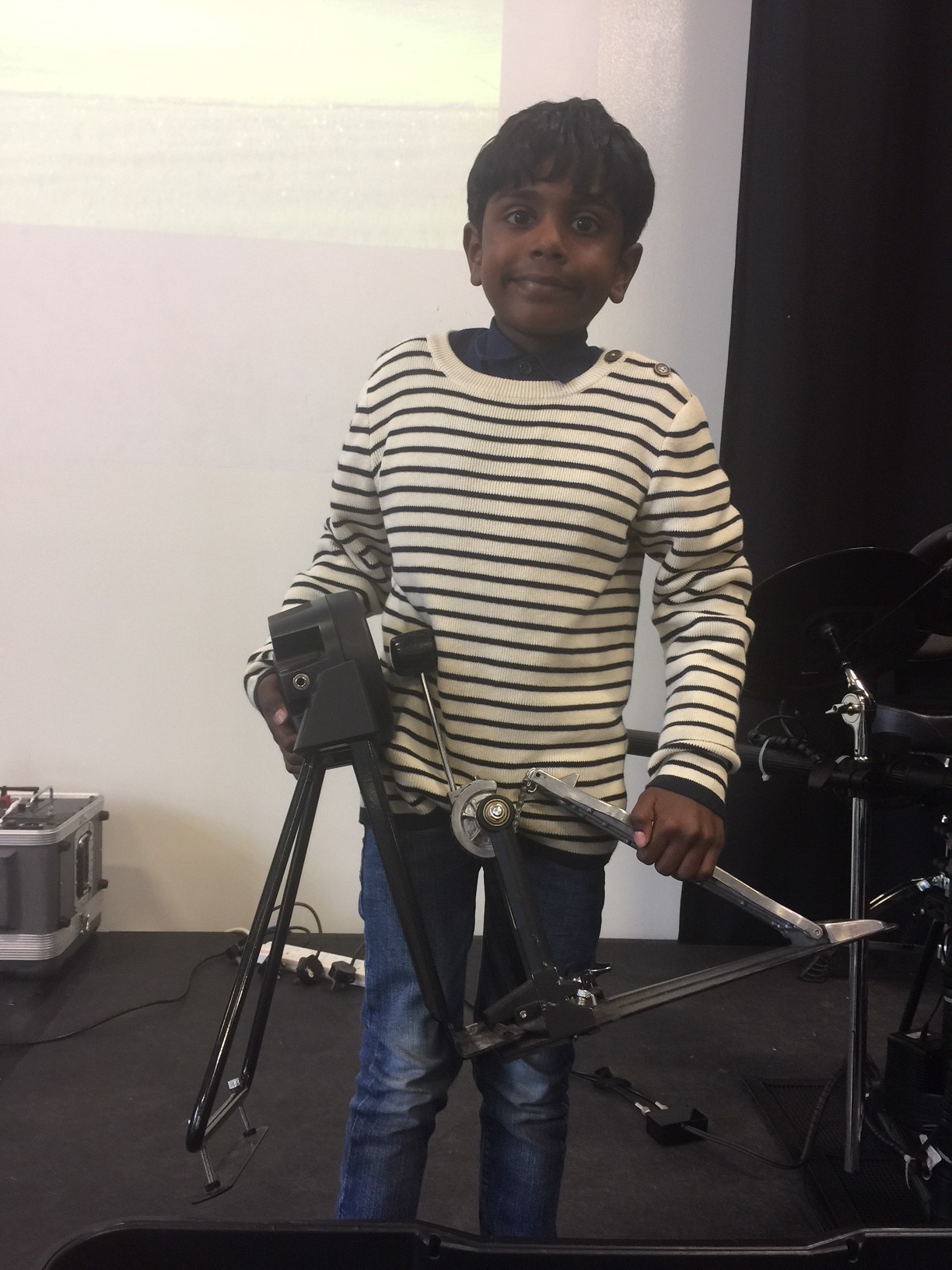 ---