Admissions
The governors are consulting on a limited change to the admission arrangements for 2019. The draft policy is available to download below.
Paper copies are available on request from the school at the address below or via email to: clerk@charltonkings-inf.gloucs.sch.uk.
The change involves the removal of a category relating to medical conditions in the oversubscription criteria.
Responses to the consultation should be addressed to:
Mrs Kay Marquess

Clerk to the Governors

Charlton Kings Infants' School

Lyefield Road East

Charlton Kings

Cheltenham

Glos GL53 8AY
or by email to: clerk@charltonkings-inf.gloucs.sch.uk
THE CONSULTATION PERIOD WILL RUN FROM FRIDAY 7TH OCTOBER UNTIL FRIDAY 17TH NOVEMBER, 2017
If you have any questions please contact the school on 01242 514483.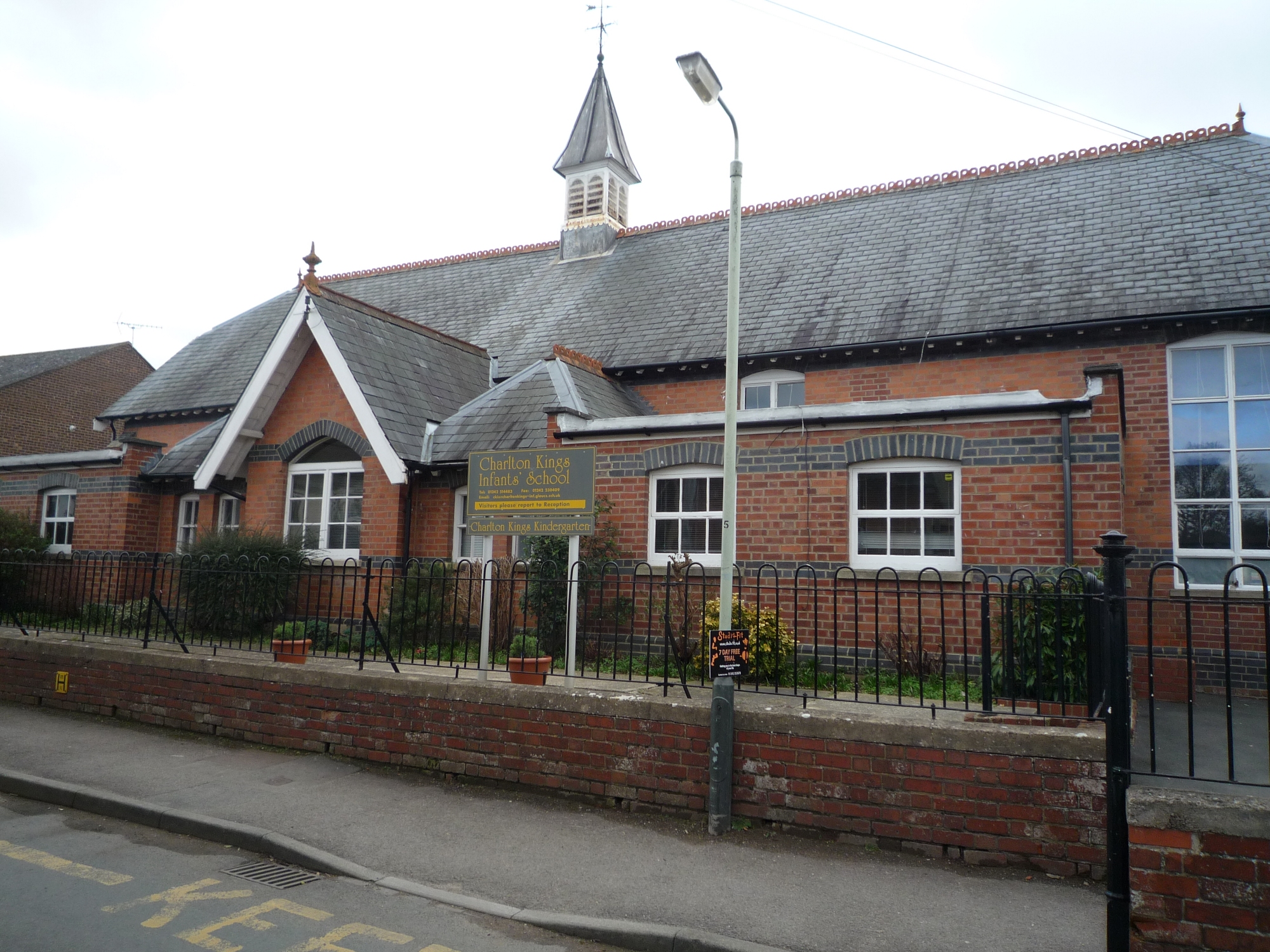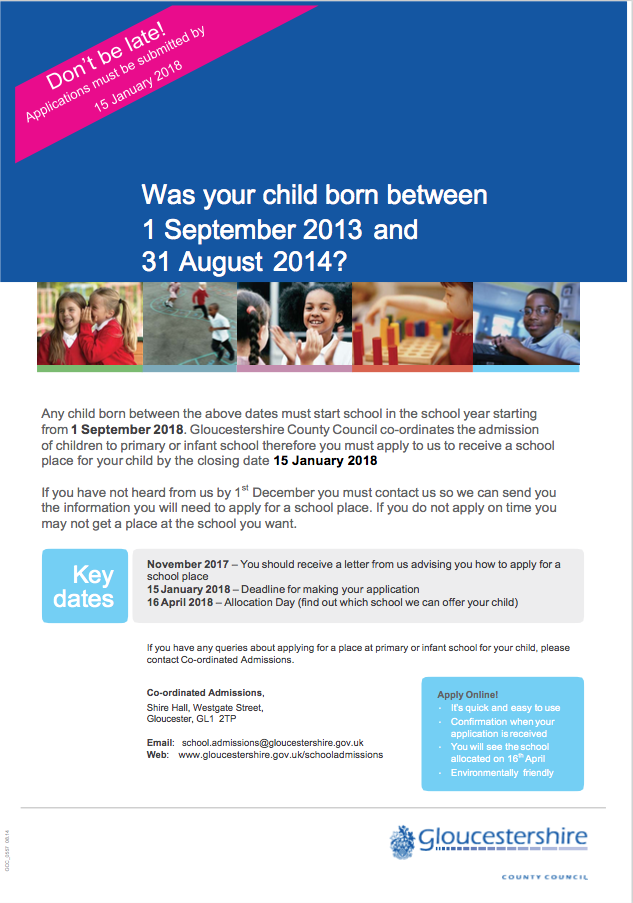 Infant to Junior School Transfer : September 2018
All parents of Y2 children should be in receipt of a letter from GCC Co-ordinated Admissions, Shire Hall, dated November 2017 regarding infant to junior transfer arrangements.
Please note that your application, whether made electronically or on paper, must be made NO LATER THAN THE CLOSING DATE OF MONDAY 15TH JANUARY 2018. This is extremely important as any applications received after this date will not be considered until after the allocation date of Monday 16th April, 2018.